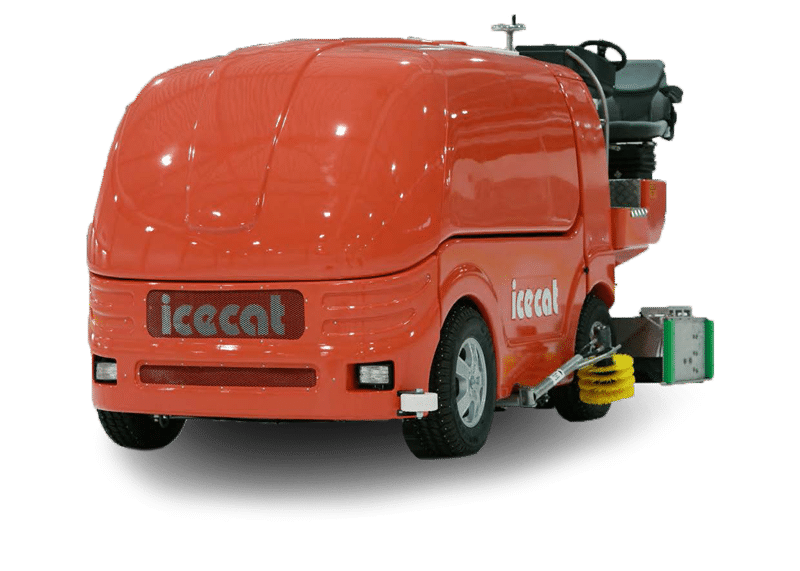 SIMPLE AND RELIABLE
ICECAT electric surfacer are user-friendly, with all controls centralized on the right side of the driver. They are equipped with either lithium batteries or TPPL lead-acid batteries, both of which require no maintenance. These qualities make ICECAT® surfacer safe and easy to maintain.
The batteries are charged between each grooming session, ensuring that the machine is always available for use without any charging time, according to the needs. Simply connect the charger to the machine to recharge the batteries. The "smart" charger manages the battery's condition and should be connected continuously, even when the machine is not in use.
No harmful emissions are produced by the batteries, either during charging or during operation.
OPTION
As an option, the B220 can be equipped with an automatic water filling system or a removable edge planer.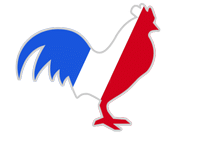 Made in France
Developed in the 2000s in a country passionate about ice (Finland), since 2015, the production and the company have been relocated to France.
All ICECAT products are fully manufactured in France with sourcing of components as local as possible.
DC – motor 20kW AC maintenance-free
Bosch Rexroth mobile hydraulic pump
Hydac or Bosch-Rexroth hydraulic group
Battery capacity (80V) 300Ah or 400Ah, based on customers needs.
Fast charge charger
Conditioner made of stainless steel.
Snow and water tank made of composite materials.
Body panels made of shockproof ABS-plastic are easy to maintain
Hydraulic transmission, AWD (All Wheel Drive)
Vertical and horizontal screws can be operated both ways, this helps to clear the augers if clogging occurs
Power steering
Conditioner with constant pressure, adjustable
Flood water adjustment from control panel
Blade adjustment from control panel
Wash water system
Tire wash system
Adjustable ice breaker on vertical auger
Automatic towel lift – hydraulic
Removable side blade edger
Adjustable padded seat with arms rests, seat belt, and heater.
Special studded tires
Working width: 2200mm
Maximum width: 2340mm
Length: 3950mm
Length, snow tank up: 4600mm
Height: 2100mm
Weight: 2 590kg (regarding batteries capacity)
Water tank capacity: 700l + 700l, with the possibility of diverting wash water for spreading purposes and utilizing the 1400 liters capacity.
Height, snom tank up (adjustable): 3500mm
Snow tank capacity: 3,5m3
Turning radius: 3800mm
Rail width: 1600mm
Axel width: 1950mm
Hydraulic oil quantity: 60l
Low maintenance
(refer to the maintenance manual)
100% electric
0 emissions
Fast charging
Recharge 50% of the batteries in 2 hours