We bring your machines back to life
This activity allows us to refurbish the machines when they have reached the end of their life cycle. The machines are sent back to our facilities for a complete renovation, which costs approximately 55% to 65% of the price of a new machine. This enables them to operate for an extended period, effectively doubling their lifespan.
In addition to refurbishing machines, we also recycle used parts by renovating them and offering them to customers with limited budgets or to extend the life of older machines.
This mindset is increasingly growing as people become more aware of wastage, the importance of sustainable development, and the need for cost savings.

Area of 2,000m² located in the industrial zone of Pontcharra (38).

Recycling used parts by refurbishing them at a lower cost.

For all brands, on-site or in the workshop.

Covering the free replacement of recognized defective parts.
The experience and complementarity of our workshop technicians, along with the support of our specialized subcontractors, enable us to carry out all the steps of these refurbishments. The refurbishment of a snow groomer includes the machine itself with the milling cutter and blade, optionally the winch and tracks, with the following operations: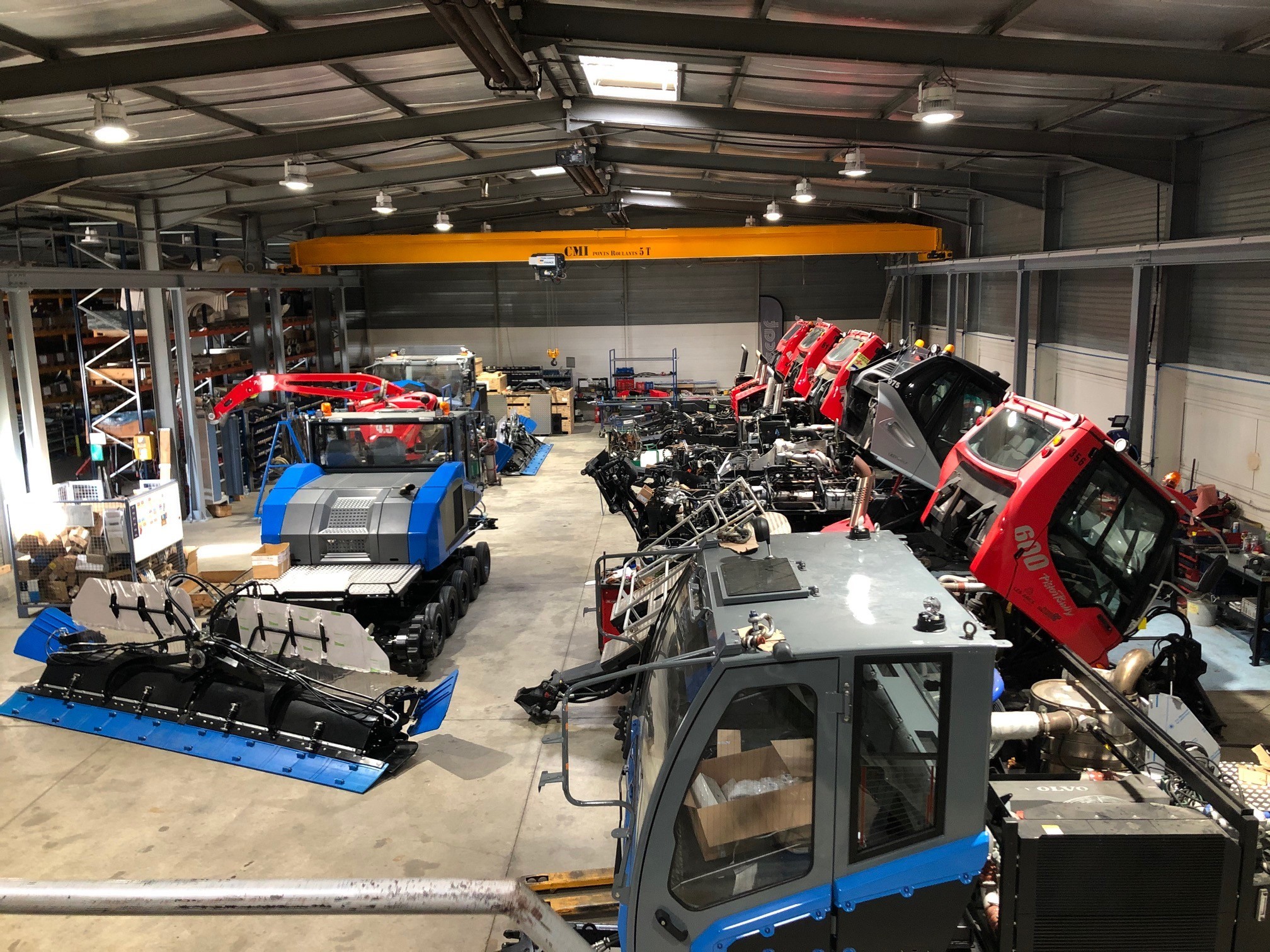 • Disassembly, welding, weld inspection using magnetic particle testing, sandblasting, painting, mechanical work, reassembly, adjustment, testing…
• Replacement of parts: Bearings, hydraulic hoses, shafts, bushings, seals, wiring harness, filters…
• Renovations: Seats, pumps, gearboxes, transfer cases, hydraulic motors, internal combustion engine, cylinders, cabin painting, radiators, catalytic converters.
Surfaceuse de Courchevel en rénovation.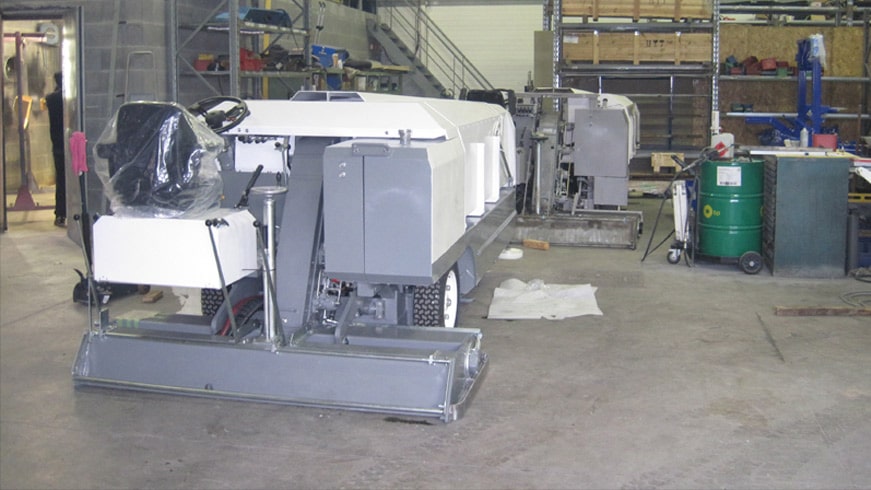 Vous aussi, faites confiance à l'expertise CM DUPON pour la rénovation de vos machines toutes marques.