Discover the Alpine 510
The Alpine 510 is the standard snow groomer (with an optional winch available), designed with a strong focus on performance and ease of use. It benefits from all the latest developments developed in partnership with users.
Born to be wild
Feel free to contact us to arrange a test of our machine on your preferred playground.
Pure performance
The 510 horsepower of the Volvo Penta D13 engine propels the Alpine 510 to be one of the most powerful snow groomers on the market. Its excellent balance and powerful low-speed operation make the D13 engine very quiet with very low levels of vibrations.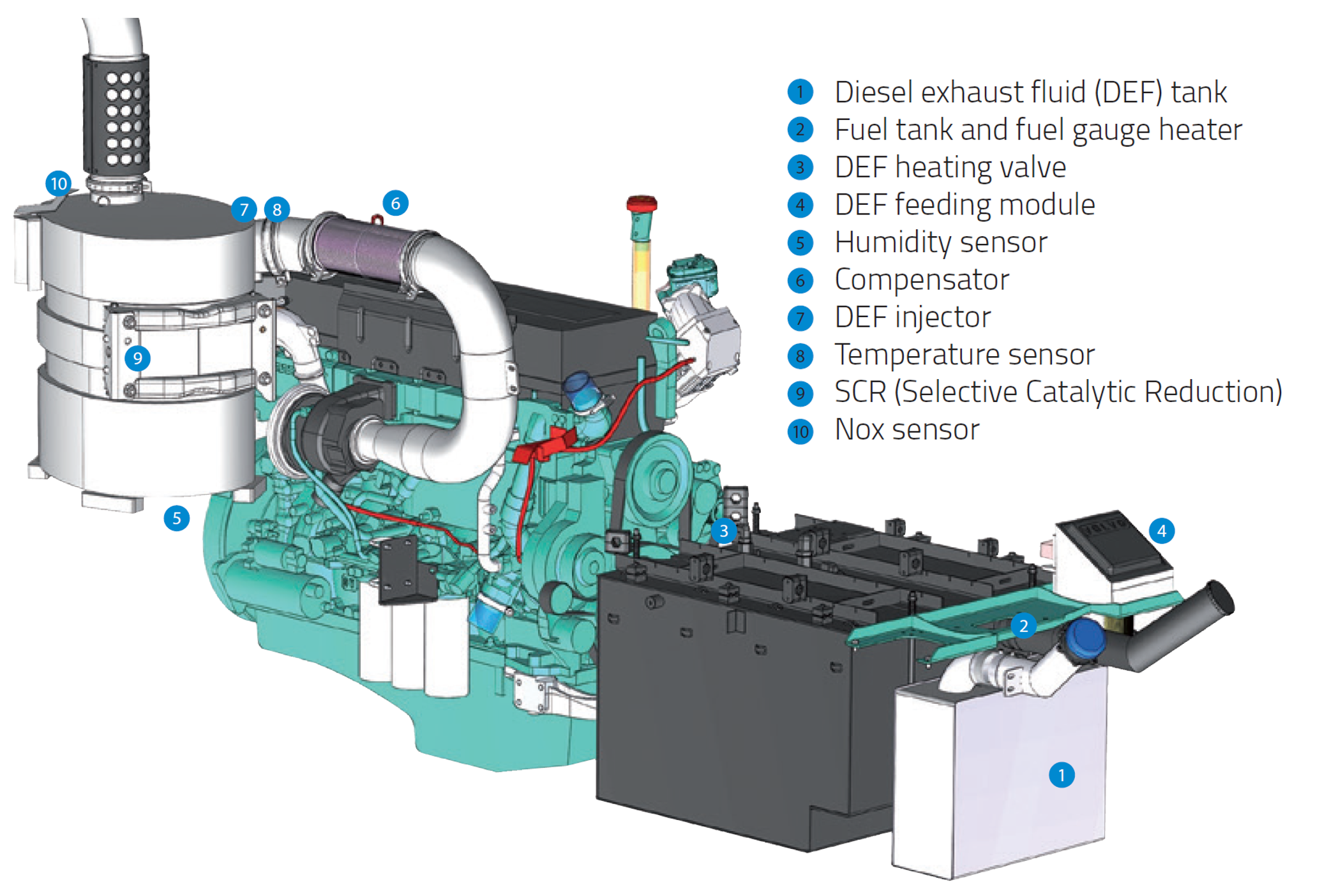 Reduced maintenance
Simple and robust design prioritizing reliability,
Compact and accessible for ease of service, while also aiming to reduce maintenance frequency.
Benefits from the maintenance network of VOLVO PENTA.
Powerful
VOLVO PENTA, more powerful, more readily available, and fuel-efficient.
22 km/h, a valuable asset for productivity.
Weight-to-power ratio of less than 23 kg/hp.
Climbing capabilities of up to 100% (45°).
Versatile / Economical
Easy to handle, with standard snowpark settings and dual-speed capability for increased maneuverability.
Reduced fuel consumption thanks to the VOLVO PENTA engine, along with a wide selection of standard components and excellent maintenance accessibility.
Complies with EUROMOT/TIER 5 standards and adheres to ISO 3046, BS5514, and DIN 627 requirements. EFFICIENCY IS NOT AN OPTION
The Alpine 510 comes with a wide range of standard equipment to meet the needs of even the most demanding users.
THE TILLER
To achieve maximum efficiency, the groomed slope width is 440cm. The Heavy Duty flex tiller is equipped with steering assistance to improve snow groomer handling.
CONTINUOUS TRACK
The six band continuous track with aluminum track plates and central steel reinforcement gives balanced traction and an excellent grip on the snow, even on steep gradients or in icy conditions.
Being centrally positioned on the wheel system greatly facilitates any maintenance requiring removing and replacing the tracks.
THE BLADE
The heavy duty 12-way flexible blade is both fast and precise. The reinforced blade system and the double-action pistons ensure improved component lifetimes and optimum pushing forces. The aggressive, deep blade ensures efficient operation even in the most difficult snow conditions.
SNOWPARK
The Alpine 510 comes standard with blade and tiller movements that allow it to easily shape even the most ambitious snow parks. The Heavy-Duty flex blade can be locked with a simple gesture to ensure clean and precise work.
Made in France
All our machines are fully assembled at our production site in Pontcharra.
Proximité
Essential for our accessibility
Fiabilité
A guarantee of excellence
Agilité
Indispensable for our adaptability
Simplicity
The key to our commitment
Performances
Many standard equipment
Efficiency
Intervention teams available 365 days a year, 24 hours a day
Mountain-tested
A redesigned ergonomics, enlarged volumes, discover our cabin.
As confirmed by snow groomer operators, it only takes a few minutes to get familiar with the ALPINE 510 and harness its performance, providing great flexibility in managing grooming teams.
Its controls ensure high precision work, and the ergonomic joystick offers excellent grip.
Furthermore, the center drive position provides clear visibility to the front and sides for enhanced safety and driving comfort. Comfort has been optimized through sound and vibration insulation in the cabin, along with the standard provision of a Recaro pneumatic seat.
The ALPINE 510 is equipped with 8 fully LED headlights at the front: 2 long-range headlights, 2 work headlights, 2 fog lights, and 2 side lighting headlights. At the rear, it has 4 LED headlights: 2 work headlights and 2 side lighting taillights.
These headlights provide highly efficient illumination without dazzling nearby snow groomers. The LED lighting system is also environmentally friendly with low power consumption and simplified maintenance due to a lifespan exceeding 50,000 hours.
As standard, it is also equipped with an electrically controlled long-range searchlight.
For visibility in all conditions and to ensure the safety of personnel and customers, the cabin features 2 LED beacon lights and 4 flashing lights at the front and sides.
For user safety, LED lighting illuminates the cabin entrance and the fluid filling area.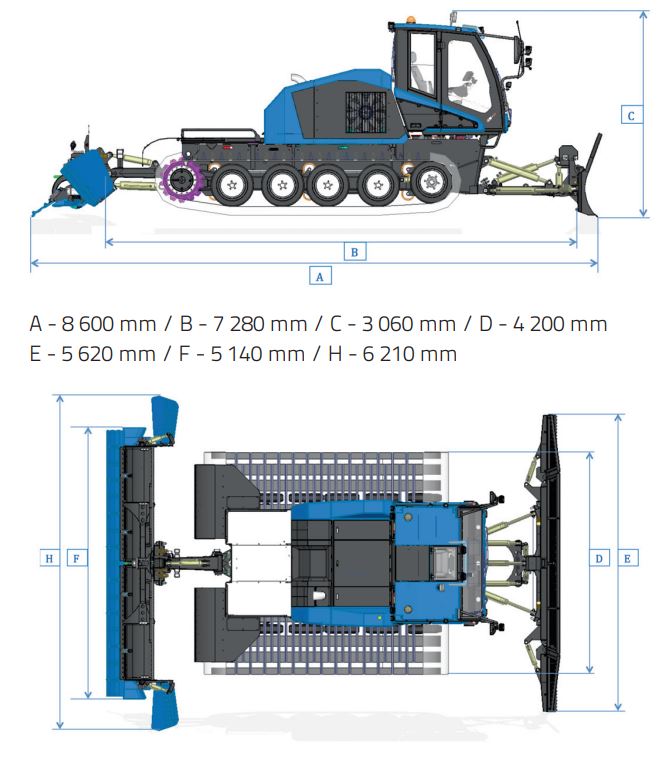 Weight
Total weight : 11 000 kg
Weight/power ratio : 23kg/hp
Engine
Type : VOLVO PENTA D13 (6 cylinder direct injection, air cooled)
Capacity : 12.75l
Power kW/hp (rpm) : 375/510 (1 400)
Maximum torque Nm (tr/min) : 2 595 à 1200 rpm
Diesel tank capacity : 310l
Diesel exhaust fluid tank capacity : 40l
Fuel consumption : from 26l/h
Emissions standard : EUROMOT/STAGE 5
Electrical system
Alternator : 24V-150A
Batteries : 12V-140Ah x 2
Performance
Speed, continuously variable : 0-22km/h (S)
Hourly productivity : 128 800 m/h
Gradeability : 100% (45°)
Blade
Width with wing blade closed : 4.85m
Hight : 1.25m
Angle of attack : 65°
Lift angle : 70°
Bias angle : 40°
Tiller
Tiller chamber width : 4,4m
Feeding angle : 50°
Vertical travel : 120°
Tilt angle : 60°
Dimensions
Width without track roller/mud quard : 2.85 m
Alpine 510 winch
We have redesigned the design of our standard snow groomer to accommodate an optional winch. Each standard Alpine 510 receives pre-equipment for winch installation, allowing for great versatility of our machine according to the needs of our customers.
---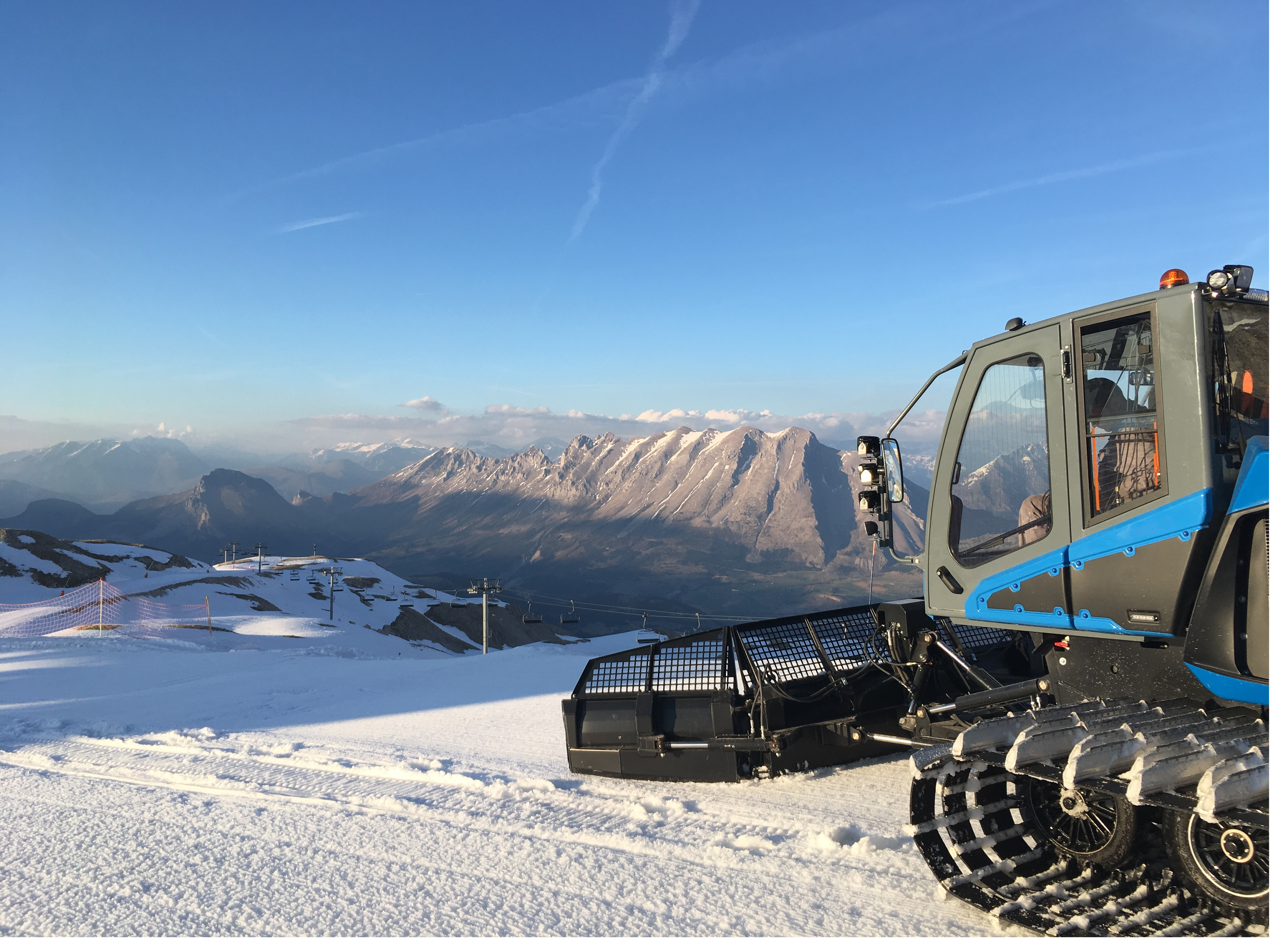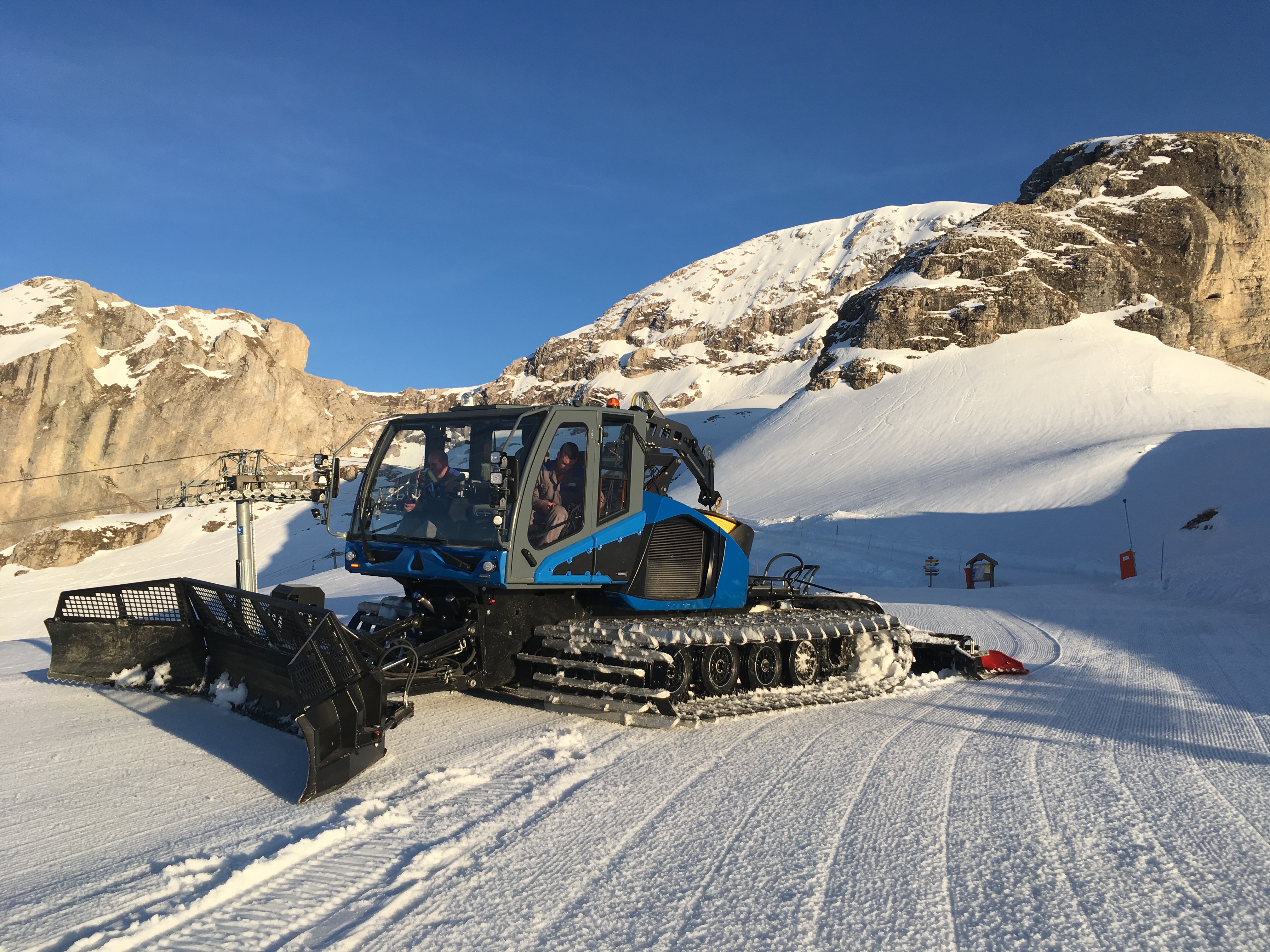 Textile cable, a French technology
CM Dupon is the only manufacturer that uses textile cable instead of steel cable.
With reduced weight, increased safety, and repairability, we believe that our technology can meet all expectations depending on the needs and terrains.
Feel free to ask for any information you desire and request tests on machines in customer use.
Kg - Power-to-weight ratio
Nous avons fait le choix de travailler avec l'entreprise CM Dupon pour plusieurs raisons. D'abord, parce que nous croyons aux produits qu'elle propose ; mais aussi parce que nous avons à cœur d'accompagner une entreprise française qui se développe dans les Alpes, au milieu de deux acteurs historiques du secteur.
Nous avons été séduits, non seulement par l'attractivité des prix, mais aussi par la réactivité et le contact que nous avons eu avec l'équipe.
Les premiers résultats des machines sont encourageants, nous poursuivons notre collaboration pour les rendre plus performantes.
Alexandre MAULIN
Président
Maullin.ski