SECOND LIFE
Our renovation site dedicated to giving a second life to your snow groomers and ice surfacers.
Machine refurbishment services.
MAINTENANCE – TRAINING
Technical training related to our products.
Maintenance of all brands of ice surfacers and snow groomers.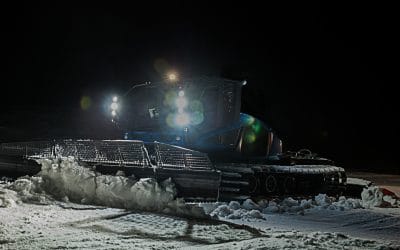 Souvenez vous c'était Mai 2016, CM DUPON venait d'être créé avec une équipe pleine d'envie et de motivation. Après 18 mois d'étude et de développement, la première machine 100% CM DUPON et 100% Française est là. En privilégiant l'écoute de nos utilisateurs lors de...
Founded in 2009 in the heart of the Alps, AZTEC was acquired in 2016 by CM DUPON, the only French manufacturer of ice surfacers, and thus became the sole French manufacturer of snow groomers.
Romain DUPON, the third generation of a local industrial family, leads a team of 20 passionate and motivated individuals dedicated to customer satisfaction.
Since December 2017, all our activities have been consolidated at our Pontcharra site.
R&D, assembly, procurement, logistics, Human Resources, on-site troubleshooting, and workshop activities are all centralized at our Pontcharra site.
CM DUPON has full control over the entire production chain of its machines, enabling increased responsiveness to customer demands.
WE ARE MOUNTAIN WORKERS
Discover the men and women who make up CM DUPON on a daily basis.
> Discover team